Home
06.09.2023 17:41 Posted by Admin Soony
Server closed
Today the server has been closed. More information about the new edition soon. Stay tuned!
---
14.04.2023 19:17 Posted by Admin Soony
Sales & Exp rate
Exp rate before reborn x2
The Super Transformation and Ressurection quest can be completed alone!
---
28.02.2023 21:17 Posted by Admin Soony
Changes
Pvp banalce has been changed to 1v1
God set is available now! You can get craft items via Shenron Dungeon
---
15.01.2023 22:17 Posted by Admin Soony
New edition
Transformations refresh for buu, cooler, vegeta, freeza and cell (krillan and shin soon) - Click here
Pvp balance and exp rate changes - Click here
Boss system changes - Click here
3 new dungeons - one per craft stage
Map changes - old locations have been reworked
New monsters and significant changes to old ones
Little fixes in crafting
New possibility do exchange dungeon diamonds
New exps - for example new exp for flask of wine (drunked djin)
---
20.12.2022 16:17 Posted by Admin Soony
Reset and new edition
Server has been closed 20.12.2022.
New edition will start 13.01.23 or 20.01.23 (more info soon).
Register will be available to 23.12.2022!
---
31.10.2022 17:48 Posted by Admin Soony
Halloween Event
Some new Halloween changes:
We added 2 new Npcs on the Temple where you can get Halloween Glove, Halloween Senzu and Halloween Helmet
New Halloween Glove - 34atk
New Halloween Helmet - +25 skills & +15% ki dmg
New Halloween Senzu - +45k Hp&Ki
New event type - Halloween Wolfs on the map.
Double premium points to 02.11.22
Halloween gift on the map every 1h
Auto-event two times more often
---
26.01.2022 15:17 Posted by Admin Soony
Proxy for American players
Perfect PING and zero lags for everyone! You can choose one of the three proxy options
Europe - European players!
Brazil - Brazil palyers!
USA - American palyers!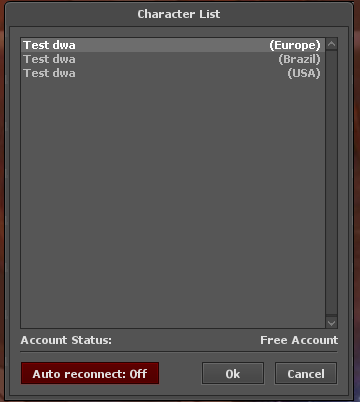 ---